The Company developed measures to minimise the probability and consequences of emergencies, primarily oil spills.
The basic principles of a comprehensive approach:
prevention;
preparedness;
effective response strategy; and
multi-tier approach.

Diagram caption: the Company's approach to emergency preparedness.

Oil Spill Response (OSR) plans for all production facilities are developed and agreed with the authorities.
Non-professional emergency response teams are in permanent readiness:
The management bodies are on duty day and night in case of emergencies and crisis situations: the duty members of the crisis management team and the emergency coordination team. The duty dispatcher service works round the clock.
Theoretical classes, drills and exercises on emergency response of various levels are conducted regularly.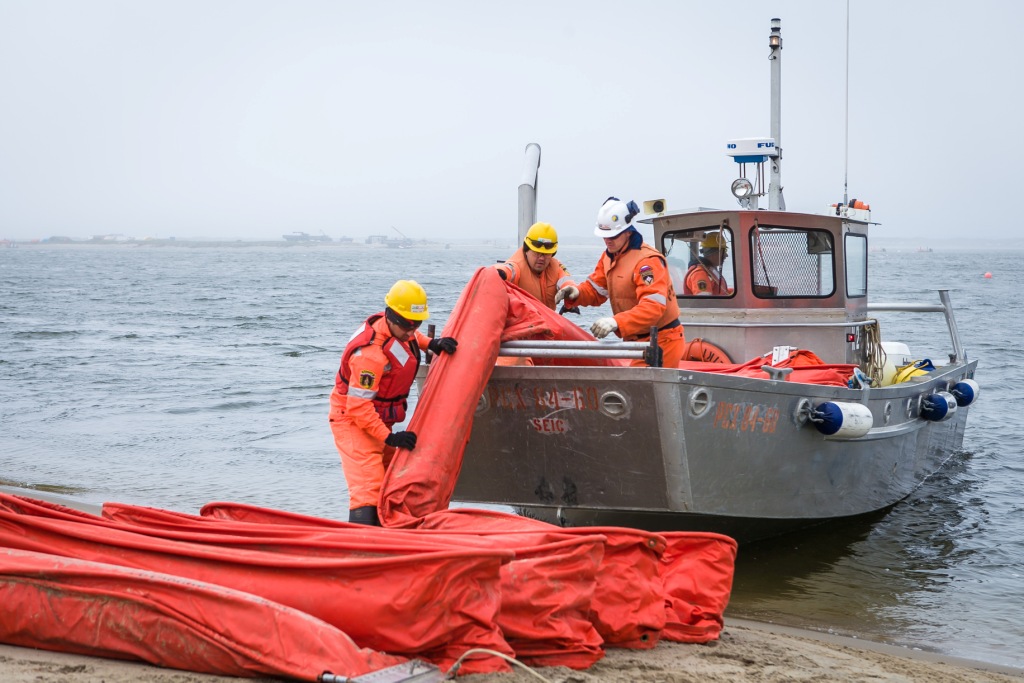 In accordance with the 2015 training schedule, 387 OSR drill and trainings were conducted at the company assets
The tactics of actions depends on the level of spill (from the 1st to 3rd), which is determined by its size, nature, and dynamics as well as climatic and hydrometeorological conditions. On this basis, it is possible to engage regional, national, and international resources in oil spill response. This approach ensures a rapid response and well-ordered adoption of measures at each production facility.
Starting from the beginning of operations there were no oil spills at the company's assets, which could be classified as emergencies. Also no accidents or leaks on pipelines leading to oil spills, condensate and hydrocarbons were registered.
Summary of the corporate ER standard in relation to oil spill preparedness and response
Oil Spills Prevention and Response Plan for Onshore Processing Facility (summary)
Oil Spills Prevention and Response Plan for Prigorodnoye Onshore Operations (summary)
Oil Spills Prevention and Response Plan for Prigorodnoye Asset Offshore Operations (Summary)
Oil Spills Prevention and Response Plan for Onshore Pipeline Operations (Summary)
Oil Spills Prevention and Response Plan for Lunskoye Offshore Operations (Summary)
Oil Spills Prevention and Response Plan for Piltun-Astokhskoye Offshore Operations (Summary)
Oiled Wildlife Response Plan
Oil-in-Ice Manual