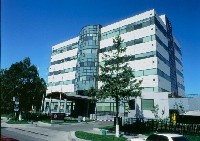 Sakhalin Energy takes care of its personnel and makes every effort to ensure that their work is most effective and the living conditions on Sakhalin are comfortable.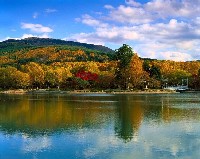 Vacation
Sakhalin Energy observes Russian Federation labour laws. In addition, a special system is being developed by the Company to calculate the number of days on leave for each group of specialists, with account of their work location, shift duration and the presence of any special work conditions.
Each Russian employee as well as all members of his/her family are entitled to a yearly free-of-charge round trip within the RF territory for vacation purposes.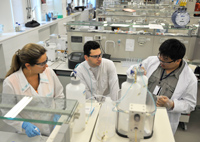 Salaries
Sakhalin Energy personnel receive competitive salaries. Individual levels of salary depend on role responsibilities and the quality of the work performed. In addition to the regular salary, the Company pays yearly bonuses depending on the contribution of each particular employee to the Company's success.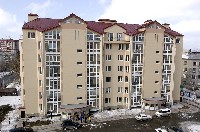 Accommodation
All employees coming to Sakhalin Island to work for Sakhalin Energy are provided with accommodation. For each of these relocated employees and accompanying members of his/her family, the Company provides a comfortable apartment in Yuzhno-Sakhalinsk, complete with furniture and household appliances. In addition, the Company compensates the travel expenses incurred due to relocation of the employee and his/her family, as well as to transportation of baggage and personal effects.
For those employees who are employed by Sakhalin Energy for work on project sites, camps containing active recreation and sports facilities are used to accommodate rotational personnel.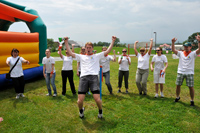 Leisure
A sports and leisure centre built specially for Sakhalin Energy employees helps to stay fit. The centre boasts an extensive programme of sports and leisure events. In addition to a gym and sports rooms, indoor squash grounds, swimming pools and outdoor sports grounds, the sports and leisure centre also offers short-distance walks or full-scale hiking trips in summer, and ski tours in winter. Every month, the company employees and their families are offered a new programme of events incorporating a variety of educational, leisure and sporting initiatives.
Medical Services
Each Sakhalin Energy employee and his/her family members are provided with free-of-charge medical services and medical products in the best health care institutions in and outside the Sakhalin Oblast.
Pension Fund
Sakhalin Energy provides a non-state pension as part of the corporate Pension Programme for its employees (Russian national). This programme is based on non-state pension co-financing: when pension taxes are transferred by employees and the Company.